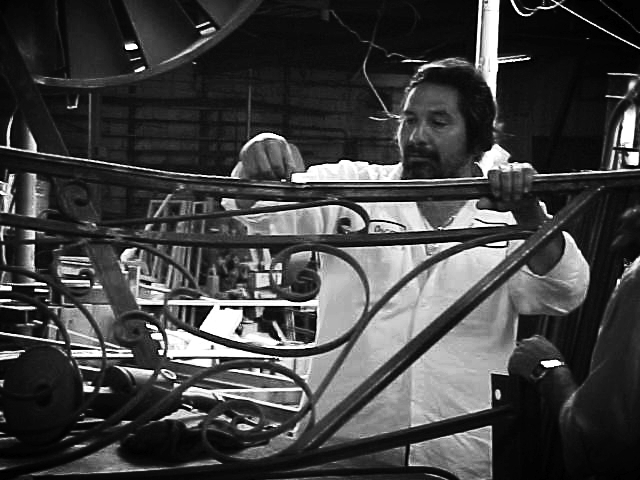 Recognitions :
2005- Premier Display Award-Most Beautiful Runner Up
2005- Directors Award, Fiesta Flambeau Parade
2006- NOMMA Top Job Award- Bronze Metal, Unusual Ornamental Iron Fabrication, Cinderella Carriage
2006- NOMMA Top Job Award- Bronze Metal, Interior Railings- Serrons
2006- 2nd Place Equestrian Award, Fiesta Flambeau Parade
featured :
2006- July/August Issue of "The Fabricator" Magazine
Oscar's Custom Iron Works was established over 30 years ago in 1981. Oscar Hernandez Sr., owner of the iron work shop first discovered and learned the trade of welding and iron craftsmanship under his father's watchful eye who owned Monterrey Iron Works. At the age of 13, Oscar Sr. was already managing his father's shop and in 1978, Oscar Sr.'s father decided to close the shop. At 23 years of age, Oscar Sr. reopened the iron shop and renamed it Oscar's Custom Iron Works. He did several small jobs around the neighborhood and invested money into his business by purchasing tools and machinery. At that time, Oscar Sr.'s wife, Norma managed the front end of the business in the office and their children Oscar Jr. and Michael are now at the forefront of the company's sales alongside by their skilled craftsman who assist them in fabricating their unique and remarkable designs.
This family owned business has grown to assist a wider range of customers and has been in the family for three generations.